Product Details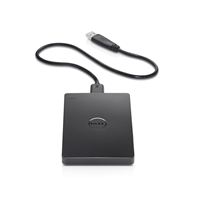 Dell Portable Backup Harddrive-1TB
(PRE-D-784-BBBE)
19,753 Points
This portable hard drive from Dell makes it easy to back up files, store and transfer data, and even share to social media sites. Automatic backup software comes pre-installed on this portable drive, which is compact and lightweight, so you can keep all your important files with you on the go. The 1 TB capacity provides plenty of space to save all your photos, videos, music and more.Merchandise usually ships within 10 business days of order.
Please log in to add this item to your shopping cart or wishlist.

My Account | Shopping | Use Points | About the Program | Contact Us
© 2019 RewardsNOW, Inc. All rights reserved.