Product Details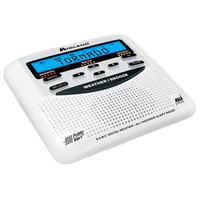 Midland Desktop Weather Alert Radio
(PRE-WR120B)
8,989 Points
Capable of receiving seven National Oceanic & Atmospheric Association (NOAA) /Environment Canada channels each of which receives and displays emergency advisories on tornadoes, floods, severe thunderstorms, civil danger warnings, and more in three languages (English, Spanish, French), the WR-120B is a must for people who live in high-risk weather areasMerchandise usually ships within one week of order.
Please log in to add this item to your shopping cart or wishlist.

My Account | Shopping | Use Points | About the Program | Contact Us
© 2019 RewardsNOW, Inc. All rights reserved.